News
One Year After: Has God Rejected Uzodinma?
BY NWADIKE
I watched with ominous concern a short video (Video attached below) clip, showing the Imo Governor, Sen. Hope Uzodinma at a function marking the Armed Forces Rememberance Day in Imo last Friday.
In such functions in the past, leaders (Presidents and Governors) were normally seen performing the ritual of releasing white birds (pigeons) into the air and we saw them flying away in joyful exclamations and in celebration with the people. They say it signifies unity, peace and joy among the people. It's also a consciousness of freedom.
Growing up, I had never attached much meanings to this white bird release rituals until sometime in 2015 when the Director of the Adoration Ministry Enugu Nigeria (AMEN), Rev. Father Ejike Mbaka taught the world the exact meaning of this ritual.
Father Mbaka had described a similar incident involving former President Goodluck Jonathan and his wife, Patience, as an indication that God had rejected the former president.
Mbaka, ahead of the 2015 presidential election, had said Jonathan would lose his re-election bid because the "healthiest" of the birds he freed when he hosted the president's wife at his church refused to fly.
Mbaka went ahead to boldly lambast GEJ over his administration's many failures which included insecurity in the North, kidnapping, etc.
The cleric had said, "Last time, the First Lady came here. We are not partisan; we welcomed her. We did a spiritual drama here. Lifted four birds to fly up, the main one that should fly up refused to go.
"I did everything possible and that one is the healthiest of them all but refused to fly and the spirit of God said, don't disturb him", Mbaka explained.
In the video trending on the Social Media, Sen. Uzodinma released the first bird, it went crashing before him. He released the second well up higher in the sky. It also came crashing before him, refusing to fly. Then he released the third one, same thing happened. All birds bravely refused to fly.
Going by the prophecy of AMEN Director who incidentally was prophetically instrumental to the emergence of Sen. Hope Uzodinma as Imo Governor, one does not need further prove to admit that God had rejected Uzodinma, significantly, after his abysmal one year outing in office.
Under the Uzodinma's one year in office, the issue of pensioners and workers' salaries in Imo which were already things of the past under the Gov. Emeka Ihedioha's Rebuild administration are still not fixed. Lies have remained the government's approach.
Under the Uzodinma's one year in office, no single road could be said to have been initiated and completed by his administration. The ones commenced under the Ihedioha's Rebuild Imo administration were quickly low graded, quickly allegedly completed and audio commissioned. Just a single rain recently in Owerri and its environs showed the hopelessness of the administration's continued stay in office.
Under the Uzodinma's one year in office, corruption has become endemic and hitting the people like a pandemic.
It is on record that the Seven months of Chief Emeka Ihedioha attracted Imo state an award by the a Federal Government's agency as the most transparent, accountability driven and zero corruption administration in Nigeria.
As this is being written, the Uzodinma's administration has yet to comport itself to delivering any meaningful democrsatic dividends to the people, except lies, lies and lies. No wonder the administration could not even address Ndimo on its achievements after one year in office. It would have been a sad reminder of the rubbish we are subjected under.
And if only his aides were getting enough, perhaps, there would have been more crumbs from their tables to their People. But these SAa and SSAs this-and-that, even though now go about with cosmetic showmanship but internally grumbling, are currently groping in the dark and not even the governor cares a hoot about their welfare.
Contractors in the state are not paid anywhere, job creations and employments of our youths sat on, while Local Government administration is now in comatose. Even a slave colony would have had more dignity than what we currently have under the Uzodinma's administration in Imo. And the worst is that Imolites seem now to have lost hope and resigned to fate.
Imo youths are daily leaving the state, while many are taking to drugs and criminal activities just to find a lost hope. It is indeed the worst time to boldly admit anywhere to have come from Imo State.
It's time to ask God to return us our leader since he has now finally rejected this ruler erroneously imposed on us.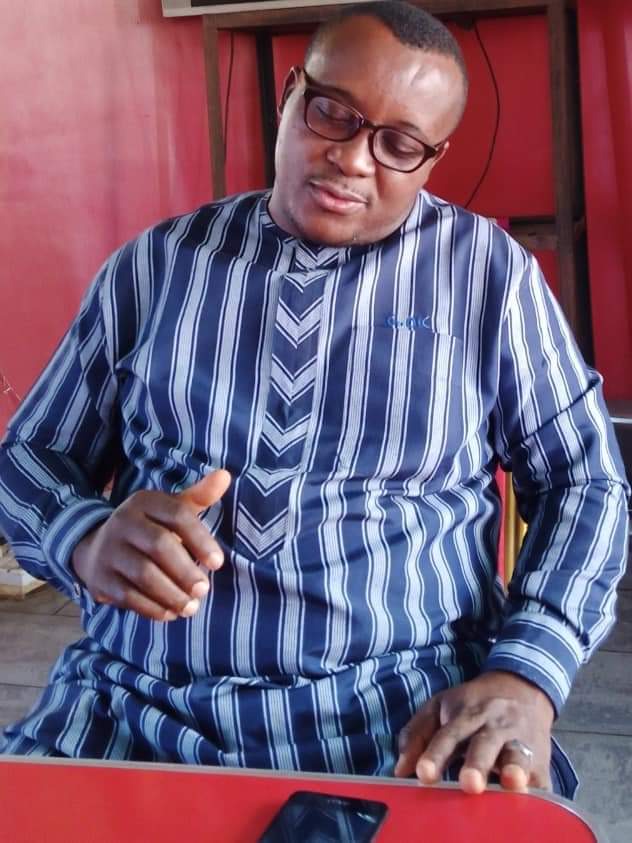 Greg Nwadike GOC in the Imo PDP Youth Leader and writes from Uzoubi-umuna in Orlu LGA
What Video HERE