Politics
Okorocha misfired by attacking APC, Buhari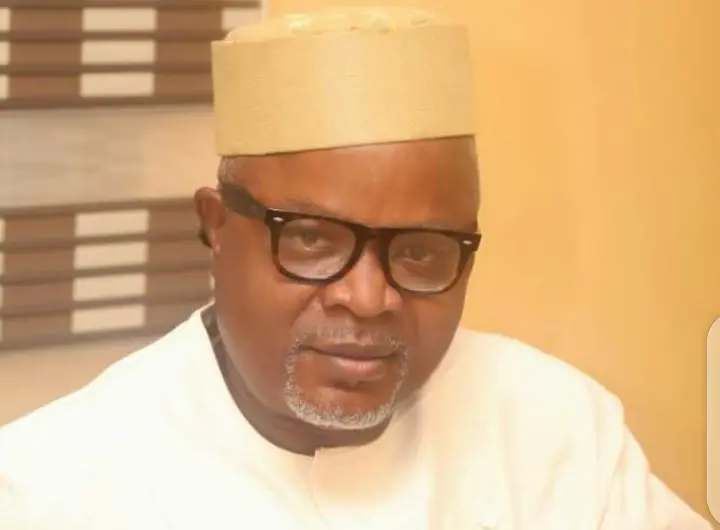 …says I will back Yahaya Bello for 2023 presidency
The political elite particularly those in the ruling All Progressives Congress (APC) were taken aback recently with the remarks made by the former Governor of Imo State, Chief Rochas Okorocha against both the Party and President Muhammadu Buhari.
In this interview with Dr. Tom Ohikere, a Politician, Publisher and Media Consultant by TheNewsGuru.com (TNG) Regional Editor, Emman Ovuakporie he gives his opinion on the former governor's remarks. Excerpts
A member of your party,  a former governor of Imo State,  Chief Rochas Okorocha, recently rubbished the party, he said quite a lot of things that was mainly seen as an attack on the APC. I'm sure you've read this where he said the party is not properly constituted and all that. Do you think this is right?
The recent conduct and utterances of Chief Rochas Okorocha, the former Governor of Imo State, is highly unfortunate. Okorocha is not statemanly and his utterances, do not portray the level he belongs to in the party. He was originally signature to the foundation of the party, so, his utterances for that matter, is un-executive and it makes him look like an ungrateful person, He is an ingrate because, this is a man that has contested for the presidency thrice and failed. APC came and gave him a veritable opportunity to contest gubernatorial election in Imo by gracefully giving him the ticket. Now, saying all this manner of things about the party does not show him as a good sportsman. It's uncouth and careless in his portrayals. I don't support Okorocha in his recent attack on the party.
His having contested for presidency thrice, shows he must have felt he had some innate leadership qualities. Had he won, would he have been better than the present president?
No, no, no…his antecedents, his records show for his eight years in office as governor of Imo State has portrayed his leadership capacity. He is a man that as governor of Imo State, looted the state. He took Imo like a war booty. He converted virtually all the public property and stole their common patrimony. He stripped the state before the successive government. He has demonstrated that he's a man that cannot be trusted. So, he wouldn't have made a good president, he wouldn't have made a better president. He wouldn't have been anything close to Buhari, never! It's not comparable. And I'm sure that's why PDP never gave him the ticket. They always disgrace him at the last minute. He's never a man to be trusted, from the way he's talking, now, he's not to be trusted. And it's even better the party let him go! The party will lose nothing if Okorocha goes. He's already romancing with the governor of Rivers. He has already said they're building a new romance, he can never be a better person- he was not good as a governor, not to speak about the presidency.
Okorocha said things would have been better if President Buhari had surrounded himself with good people, he was one those close to the President then, shouldn't he have said that to the president privately?
There are internal mechanisms within the party that Okorocha could have explored as a more viable alternative to this public outburst. He is one of the people that the party unfortunately respects well. And I believe very strongly that it's the politics playing out in his place that is not favourable to him that is making him cry out. You know, were living in a dynamic world, things change, leadership is an act of God. You see, Okorocha is an ungodly man, highly ungodly. While he was governor, he facilitated the senators' election, virtually all elections and he now expects the sitting governor not to have his own structures in place. He's not a good person, any good politician should know that power changes,
Considering that he was a governor for eight years and is now dishing out advice to the party and president, would you say that Okorocha did well?
Did well? What do you mean by did well? In leadership position like this, you surround yourself with the best to succeed. Okorocha seemingly failed because of the kind of people he surrounded himself with. But the president is surrounded by men of value, very talented men of high repute, both in their professional and political career. So, he cannot say that about the president. Is it the party chairman for example, that started his political career as a Councilor, from Councilor to party chairman and Governor of Zamfara state? Is it Mister President's robust record of public service? Or which of his ministers do you want to talk about? The president is surrounded by men of cherished reputation; So Okorocha is just talking out of frustration.
Again, Chief Okorocha, said that political parties in the country have no ideologies. By extension, this includes the APC. Are we to assume that he didn't know this before he joined the party?
He is a man of short memory, or should I say a man of corrupt memory. How would he say APC has no ideology? We have great ideology and philosophy. And we have been building the party based on the ideology. The ideology of change is there, and this is in progress in the federal republic of Nigeria. He benefitted from the APC ideologies. If you go to his past records and when he was governor, some of his campaign points and official utterances as governor of Imo State, you will conclude that Okorocha has short memory. This is a man who was very proud of APC ideologies only for him to come up now with this. I should expect his new party which he is going to respond to this. But to us in APC, we have great ideologies.
He also said himself and some others are forming a great party, what is your response to that?
Don't forget that one of the cardinal principles of a working democracy is freedom of association, freedom of the formation of political parties here and there, the Constitution of the federal republic permits him to do such. But he must guard his utterances. He can associate with people of his likes, democracy and the constitution of the federal republic permits him to do that. But in the fullness of time, Okorocha will regret his action.
The party in conjunction with APC NewsOnline is planning a national Dialogue soon, please what is this all about?
The purpose is to consolidate on the emanating gains from our political foundation, consolidate on our strengths, and then using our opportunity to thrash our threats. Then we at APC NewsOnline, we have proposed a national dialogue which has been approved. Our own objective is to market APC to the world; I'm leading the team to sell APC across the nation.
The party is having a revalidation exercise; also there is the Annual National Dialogue, what is to be expected?
The purpose is to consolidate on the emanating gains from our political foundation.
Consolidate on our strength and then using our opportunities to thrash our threats and trying to combat our weaknesses. That is the summary of all these activities. And in line with building on our strength in the party and reducing our weakness to a very minimal level, we've proposed a National Dialogue to the party, which has been approved.The National Dialogue is for the party to use this opportunity to educate Nigerians on the justification and guidelines of the impending membership revalidation and registration exercise.On our part also, we're producing some marketing materials for the exercise, we're circulating nationally this Facemask because of the COVID-19 protocols, Face caps, and T-shirts across the 36 states. We're circulating it also to tell the world that we're COVID-19 compliant. Our objective is to market APC to the world and I am in a very good position to do that campaign. And I'm leading the team across the country on APC and its internal potentials.
So many zones are warming up for 2023, including the North Central. There is talk that Governor Yahaya Bello is contesting. You were the spokesman of Bello in his election, where do you stand now?
Personally, I am with Governor Yahaya Bello, and you must not mix my private life which has to do with my citizenship of Kogi State, and brotherhood with Yahaya Bello with my involvement with APC NewsOnline which has a broader perspective and National Conversation. I believe in the North Central Zone having a go at the presidency this time, and if Governor Yahaya Bello is representing the interest of the Zone, I will personally be with him.