News
Prince Eze Madumere laments rising deaths in Imo State
…Condoles Imolites, Uzodinma, Nlemigbo
Former Deputy Governor of Imo State, Prince Eze Madumere has bemoaned the rising deaths in the state, calling for caution.
The former Deputy Governor's worries were expressed in a statement by his Adviser on Media & Publicity, Uche Onwuchekwa.
Prince Madumere said that there have been rising incidences of deaths, which some of them were attributed to Covid-19 related complications.
He however regretted the deaths of All Progressives Congress Chieftains, saying their death is a big blow to the party and the state in general.
"His Excellency, Prince Eze Madumere, former Deputy Governor of Imo State is personally pained by Chief Charles Onuoha's death. 'A personal friend and a good man who you could read his mind because he was always open to say his mind whether good or bad'.
"It is also regrettable to learn about the death Engr. Emma Ojinere, a notable leader and a strong APC chieftain.
"In quick succession, another son of the State, an aide to the Governor on Housing, Barr. Augustine Nnabuihe died yesterday. Very painful news to bear.
"The people are aware of these deaths because they are public persons. I am also very concerned about what may have been happening at the communities. People are reported dead and we can't certainly say why they died.
"Madumere's heart goes for the Governor of the State, Senator Hope Uzodimma because he understand how he would be feeling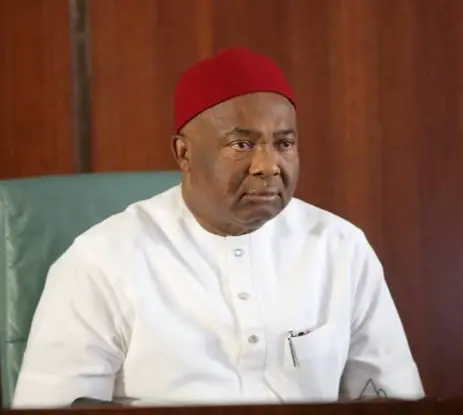 about unfortunate deaths of these Imolites.
"He also wishes to condole with the families these great Imolites who have gone the way of all mortals.
"He prays God for His grace upon them even as he asks for His mercies upon the land of Imo State and Nigeria."
Prince Madumere also calls on all leaders of thought to mobilize their people towards complying to Covid-19 protocols while pleading with Doctors to attend to do everything that is practicable to help out, especially when it concerns the poor.