News
Imo Air: Did Rochas Okorocha buy an aircraft with Imo funds?
It was sometime in 2017, the former Govenror of Imo State, Senator Rochas Okorocha announced that Imo State had joined the airlines business, when he presented to the world an aircraft with the markings "Imo Air" on it.
Since the day of inauguration, the aircraft had surprisingly vanished from public view, causing a lot of questions to be asked about it's whereabouts.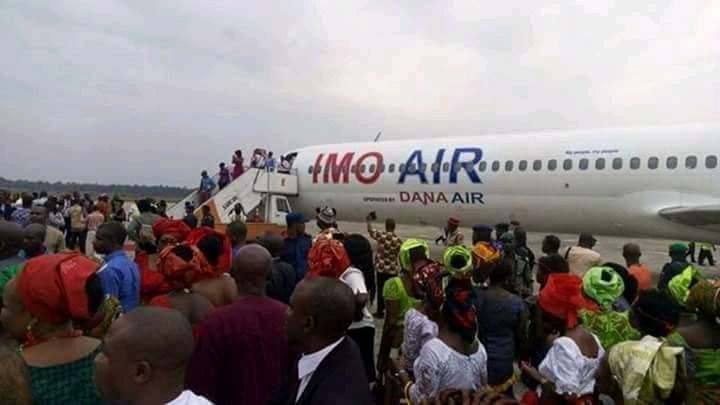 The Hope Uzodinma administration, has been tight lipped about the Imo Air matter, and so has Okorocha. None have been able to explain to Imo people, how the aircraft vanished, or what has happened to it.
Many questions have been asked since then, including whether Rochas Okorocha really bought an aircraft with Imo funds, or whether the aircraft had been a Publicity stunt with Dana Airlines, the promote the struggling Aircraft line get back on its feet.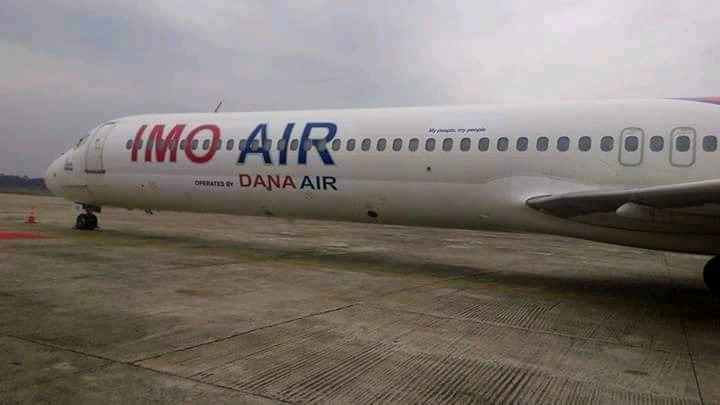 Others have opined that Imo State Govenrment, under Okorocha may have bought shares in Dana Airlines, and as part of the promotion of the airline, had branded one of their aircrafts Imo Air.
Some others believe that Okorocha bought an aircraft with Imo funds, and handed it over to Dana Airlines to manage and operate on behalf of the state.
Yet some others believe, that Okorocha may have bought Dana Airlines. There are still those who believe Okorocha bought the aircraft with Imo money and may have been converted to private use.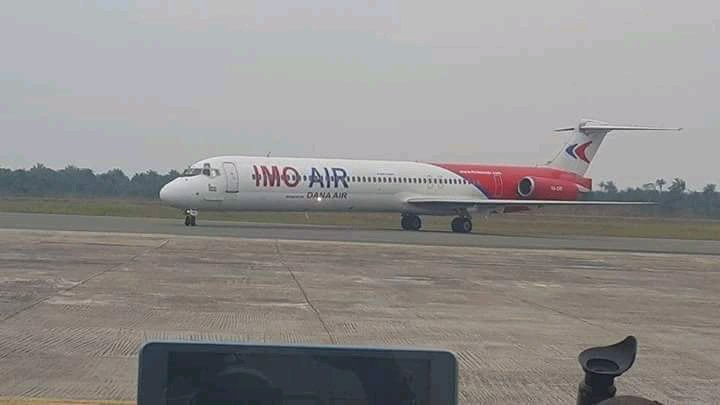 Those of the view that it was a Publicity stunt, query why Imo State Govenrment will get into such an arrangement that deceives her people. Those who believe Imo State bought shares in Dana Airlines, wonder if there was proper documentation of the purchase in the name of the state, rather than a reoccurence of what is happening at the Eastern Palm University, where Okorocha and the Government are both claiming ownership. Those who believe the aircraft was bought by the state, and handed over to Dana Airlines for operation, wonder if there is proper documentation to that effect, and who gets the proceeds of such arrangement. Those who are of the view that Okorocha probably bought Dana Airlines, wonder whether if he bought it with Imo funds for himself or for the state. The others who wonder if the aircraft have been converted to private property, wonder where it is, and what the Uzodinma administration is doing about recovering it.
With the Hope Uzodinma administration, yet to shine any light on the matter, and Okorocha yet to respond to numerous calls by Imolites about the whereabouts of the aircraft, Imolites can only proffer guesses as to what happened to the aircraft, and whether Imo had been fleeced yet again.