News
Hope Uzodinma Should Stop Gambling With Our Collective Wealth, Nonsonkwa insists
Popular Owerri based radio OAP, Theodore Nonsonkwa Uba, have lashed out at Senator Hope Uzodinma, over the re-commissioning of roads built by former governor, Senator Rochas Okorocha.
Uzodinma had recently, renamed the Akachi Road, built by the former governor, and invited the Senate President for the commissioning.
This have drawn a lot of criticism from all angles, with Okorocha warning Uzodinma to stop claiming his projects.
Nonsonkwa has been an unapologetic critic of the Hope Uzodinma administration, using his radio show on Ozisa FM, to knock Uzodinma and his policies.
Nonsonkwa's comment, posted on his Facebook page, reads as follows;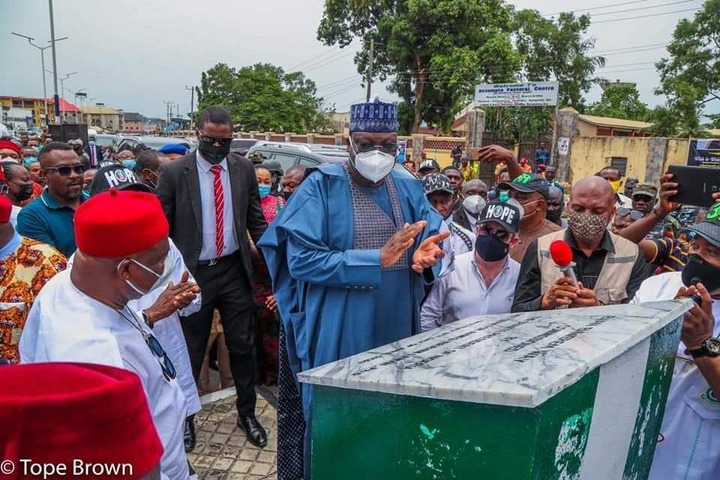 "To be Frank, Gov Uzodimma should stop gambling with our collective wealth.
VP Yemi Osibanjo has been to Imo state twice in three weeks, money was spent to host him just because he came to commission 'rehabilitated' roads.
Today again, Lawan the Senate President was in Imo to commission another 'rehabilitated' road.
Tomorrow Osibanjo will return to commission another 'refurbished' road.
This is a total waste of money.
The money used in hosting these people is now more than the money used in the 'rehabilitation' of these roads, that are not up to one kilometre!
What favour is our governor trying to curry with this kind of hosting?
Its becoming obvious that our governor is playing to the gallery, and at the same time gambling with our money, for reasons best known to him which Ofcourse we shall know soonest!
If you see our Governor tell him to construct an unusual road network, then bring Joe Biden to commission it, till then he should stop using our money for unnecessary frivolities!